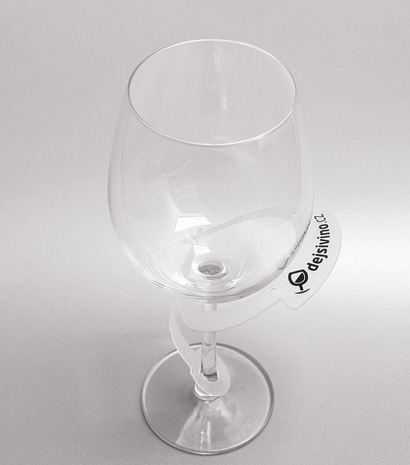 Summer attracts
to the wine degustation. With our glass holder you enjoy it best.
Folder with pockets
for cards or paltes needed? Approach us with it. We ´ll be glad to produce it.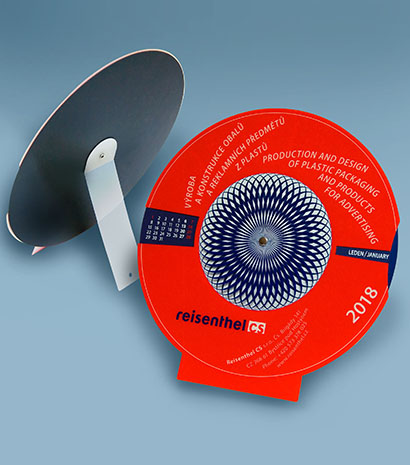 We celebrate the 25. anniversary of the company
We´ve made a revolving calendar to enable us to whoop it up.
Storage boxes for children
we have made in three sizes and five colour shades. The boxes are very easy fold an unfoldable and washable. The used plastic – polypropylene is harmless and recyclable.
Display Rack
The polypropylene case as effective protection of extraordinary publications, DVD, CD Set or gramophone records is offered to all publishers.
On our folder your advertising jumps out
The most of beverage companies use our service for promotion of novelties. We offer an array of easy and handy folders for inserting of the menu, suitable for restaurant, coffehouse or confectionary.
Folders are made from transparent polypropylen with the area for placement of the suitable advertising. The size and toughness ( material thickness ) is only up to your choice. According to demanded amount, which is not limiting, is the print processed either by offset or digital. The delivery time is short. The material and the print inks as well are harmless certificated.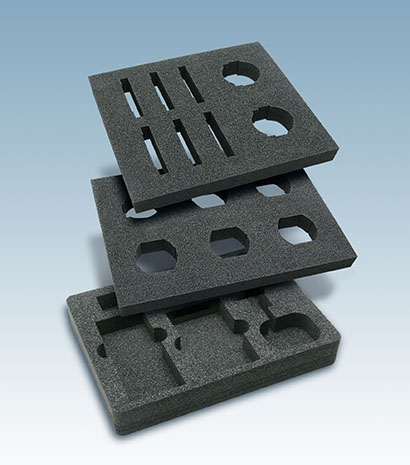 Foam Insertions
We project and produce foam insertions for product stabilizing. We cut the insertions from foam materials on plotter to customer needs.
Packaging sells!
The design of packaging plays a big part in the trade. It helps customer to identify the product, producer and endorses the trade mark.
An another element of the trade endorse is the tailored sale stand. We make it from Forex sheets (foam PVC) with direct digital print.
We design and make it also for your product!
UMBRA MINI SHOPER
We offer the scale model of the famous Umbra Shopper made from recycled leather sunflowers embosed again.
The size 30x12x23 cm is optimal for small shoppings or visit of swimming pool.